How To Get Grease Stains Out Of Clothes, Even After It Has Gone Through The Dryer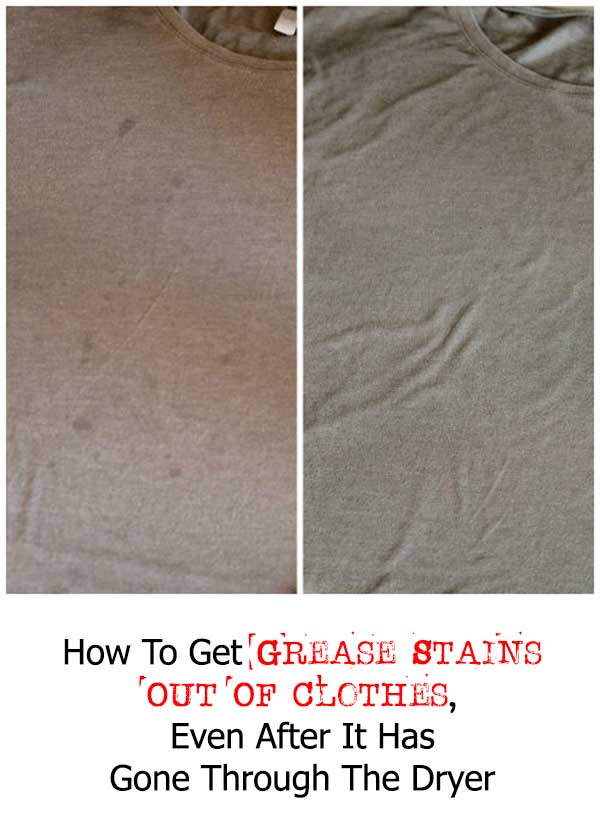 My husband is constantly getting grease on his clothes when out working in the shop, and I have a couple of messy kids that love some oily ranch dressing. Which means, that I have been on the hunt for a good laundry tip to get out those stains.
This trick works wonders and even saves lots of money by not having to replace the clothes that I thought were destroyed.
How To Get Grease Stains Out Of Clothes, Even After It Has Gone Through The Dryer