Delicious Limoncello Recipe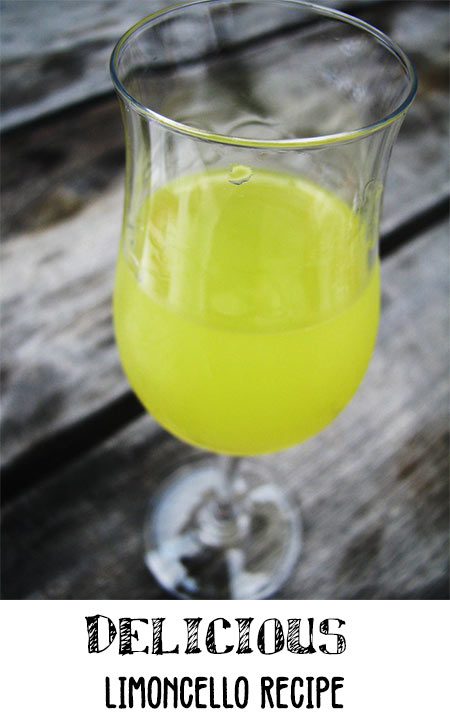 I had never heard of limoncello until I stumbled upon it on pinterest. I took a look and can't believe I have never tasted this! Limoncello is the second most popular liqueur in Italy and it has recently become popular in other parts of the world.
Restaurants in the United States, Canada, the United Kingdom, Australia, and New Zealand are now increasingly offering limoncello on their beverage and dessert menus.
It takes 2 weeks up to 80 days, depending on desired intensity to brew so make it now to have on hand over the summer 🙂 Check out the recipe.