45 Most Popular Crock Pot Recipes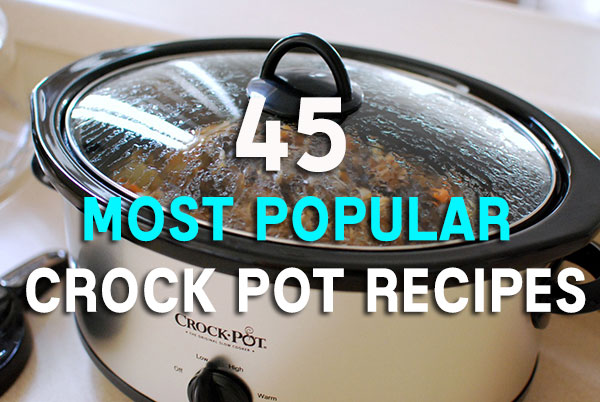 I am a very busy person. For the most part, it isn't bad in fact it keeps me out of trouble more than not. There is just one thing that does get in my way. Good food is hard to come by. You see these fast food places and you are honestly trying hard to not look too closely. The better places have great food but either take too long or they are sit down restaurants.
That is when you crack open a crock pot. These are perfect for the busy life for anyone to use. Just start your day filling it up with your favorite meal and when you get home later, it's ready to eat and enjoy! It is so perfect! I came across this post of all of these slow cooker recipes and just had to share. Check it out.
45 Most Popular Crock Pot Recipes