35 Other Uses for Rubbing Alcohol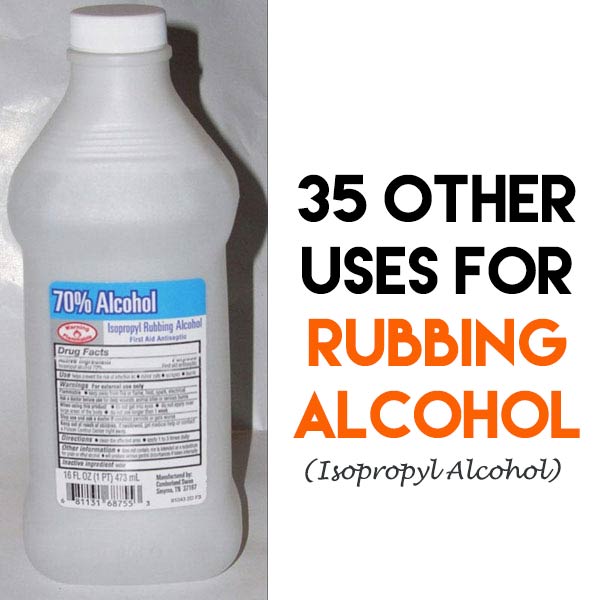 We've all got it, that bottle of rubbing alcohol in the medicine cabinet. Even the most inventive DIY types probably have a mere handful of uses for that bottle, be it rubbing on sore muscles or maybe treating a few odors around the house.
Over at mentalscoop.com they have compiled a list of 35 other uses for rubbing alcohol. I didn't know that rubbing alcohol was so useful. I need to go buy more. I especially like #13 Hand Gel – To make a quick and effective hand sanitizer gel, just combine 3 parts of rubbing alcohol with 1 part aloe vera gel. Check out the rest.
35 Amazing Uses for Rubbing Alcohol