FUN Science Experiments for Kids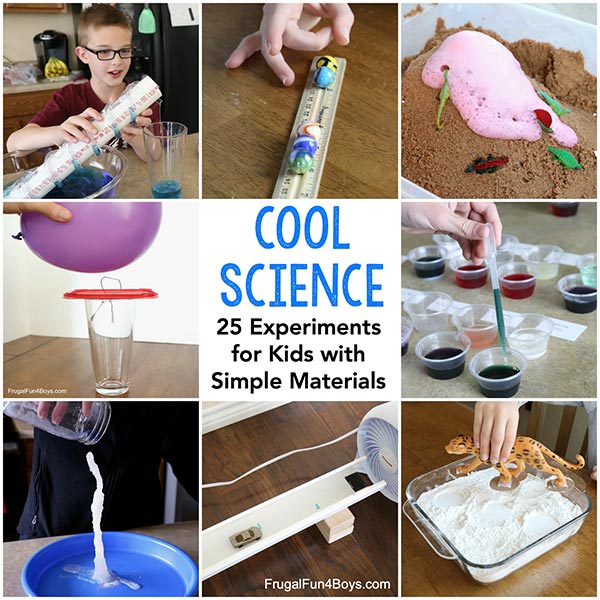 Do some COOL SCIENCE! 
 Here are more than 25 experiments that kids will love! My kids are about to head back to school but don't worry. These experiments will keep them busy over the weekends 🙂
Check out these fun and exciting science experiments and see which your kids love the most. Let us know in the comments and have a great day!
FUN Science Experiments for Kids