This Amish Log Cabin Kit Can Be Yours from $80 sq ft DELIVERED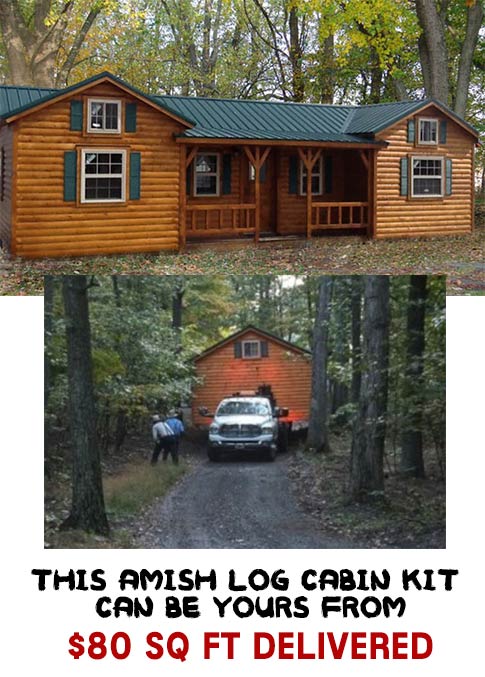 If you're not afraid of hard-labor, you can build your home or have it delivered. The sweat equity you will have when your home finished will at least double the price of your home.
Windows and doors are all included in these kits, handmade with quality by the Amish people themselves.
If you loved building Legos as a kid, or putting together Lincoln Logs, now is your chance to do it on a larger scale as an adult.
This Amish Log Cabin Kit Can Be Yours from $80 sq ft DELIVERED