34 Insanely Smart DIY Kitchen Storage Ideas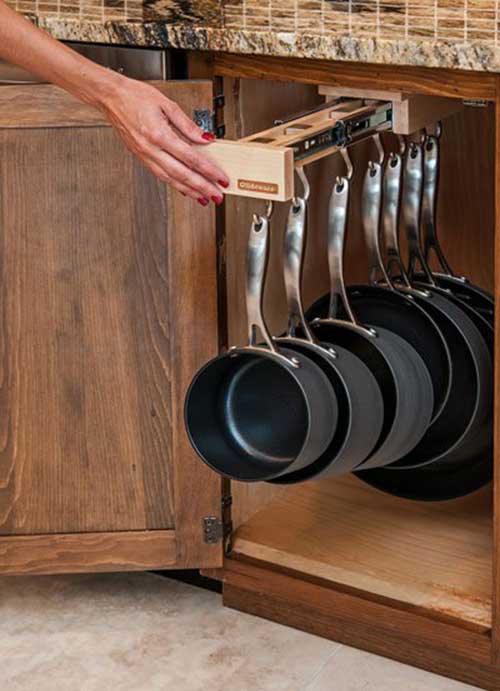 If your kitchen is short on space, cluttered and quite honestly making you go insane, the article I am sharing with you all today will help you out tremendously.
There are 34 very smart DIY kitchen storage ideas which could transform your kitchen from drab and almost hoarderesque to beautiful and well laid out in no time. A lot of these ideas are actually quite genius. I will be implementing a few of them myself, I will keep you updated back over on Facebook, so keep your eyes peeled for that.
34 Insanely Smart DIY Kitchen Storage Ideas