12 Perennials to Plant for Free Chicken Food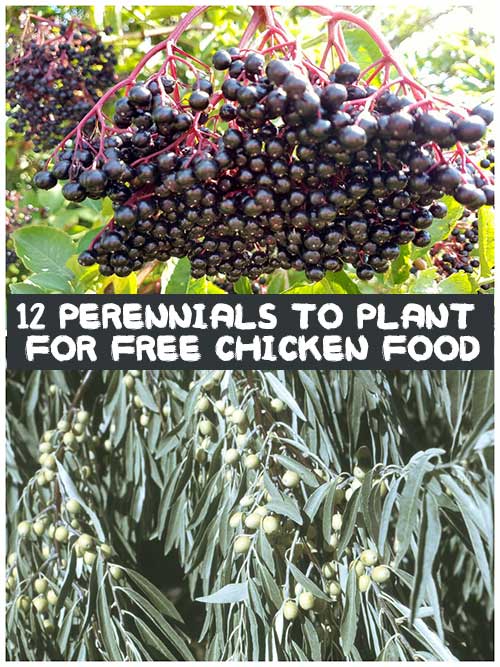 This last season we had started being a bit more serious about our chicken raising. We were getting tired of the cost of eggs and wanted to see the possible costs for free range chickens. I have to say that besides being impressed, I am happy to see how easy it is.
Feeding them from the plant source keeps thing foraging mentality so that they don't become dependent on you. Check out these safe and wonderful chicken friendly plants.
12 Perennials to Plant for Free Chicken Food