DIY Small Chicken Coop with Planter, Clean Out Tray, and Nesting Box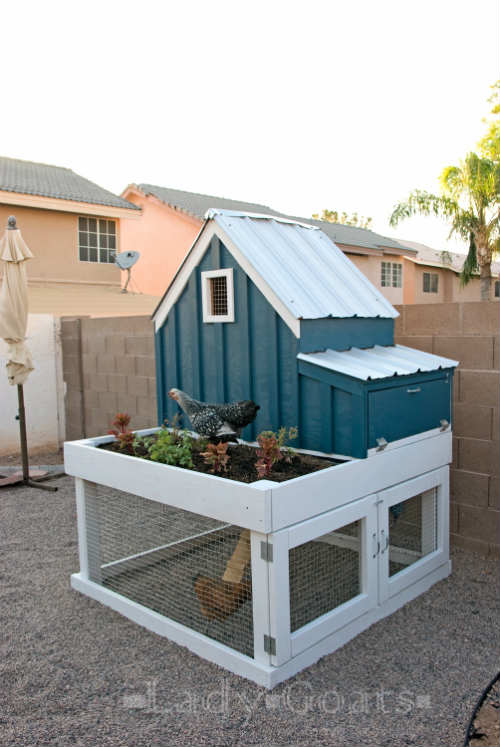 Over the last several years, more and more urban and suburban homeowners have started keeping chickens in their backyards. If you're wanting to start keeping chickens (or perhaps you already do), a chicken coop is a necessity.
This post features free plans to build a small and cute chicken coop that could fit into anyone's backyard.
In addition to being cute, this chicken coop is super functional. It boasts a 25 square foot run, a planter box, a nesting box with a door, a clean out tray, built-in roosts, and easy clean outdoor.
Check out these plans so you can build this cute coop for your chickens!
DIY Small Chicken Coop with Planter