How To Stain Your Patio Floor To Look Like Tile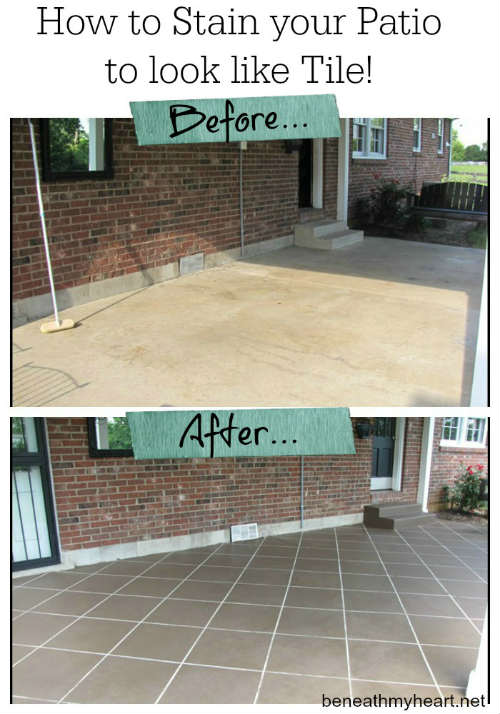 If you're willing to put in some hours, you can do this to a plain looking slab of concrete at your house. There are some harsh chemicals involved, but you'll just need to use gloves and make sure you don't get any on your skin.
This project is an inexpensive way to add some curb value to your existing patio. Summer BBQ's will soon be upon us, so get started on this fun little project soon.
How To Stain Your Patio Floor To Look Like Tile