How To Make A Bench Out Of 2 Old Chairs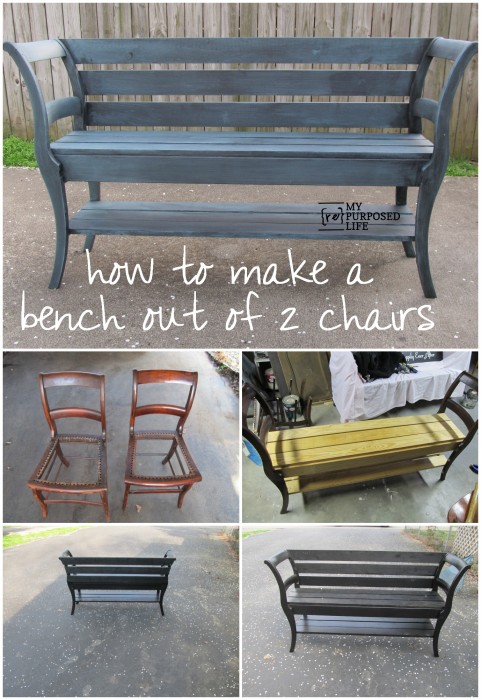 We all have old chairs laying around the house or garage. If you don't you can usually pick them up at goodwill for under 5 bucks. Maybe even free off Craigslist. I think this DIY repurpose project is a wonderful way to upcycle a couple of old chairs into a fabulous bench for the deck or garden.
In the project they used store bought lumber but I personally would use reclaimed wood or even pallet wood. Always remember to use HT (heat treated) wood and not the old school chemically treated wood. Check out how to make one too and let us know if you do.
How To Make A Bench Out Of 2 Old Chairs