How To Make A DIY Bike Bag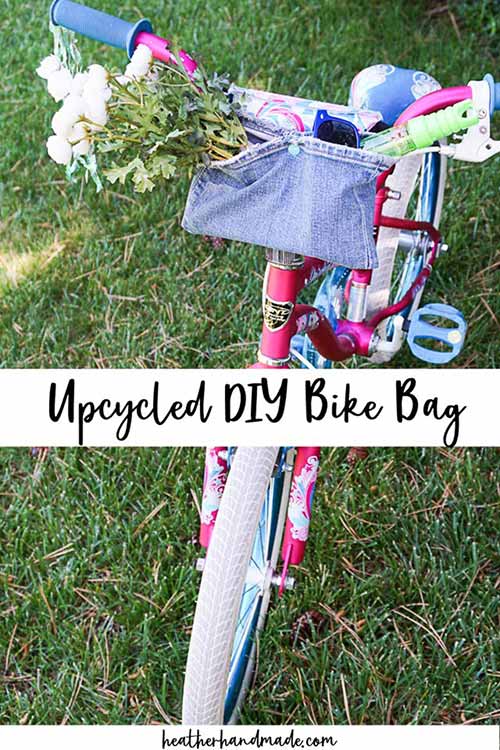 This is our first project shared from heatherhandmade.com. Thank you so much for allowing us to share this wonderful sewing project.
I had never really noticed that most bikes come with no baskets or storage space. Kids ALWAYS need storage space to store sweets, sunglasses or money. Make your own bike bag with this free and easy tutorial.