How to Make a Fragrant Natural Dried Fruit Wreath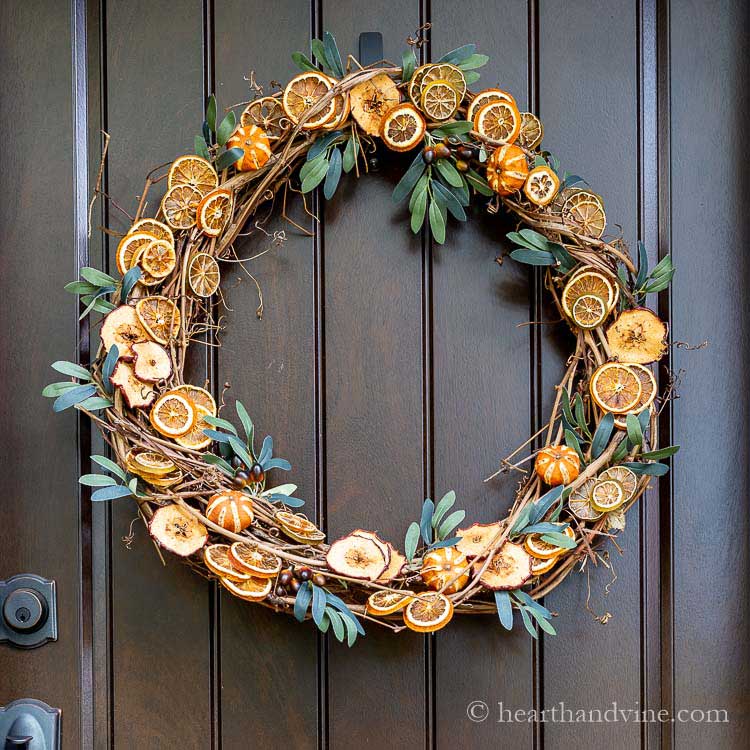 I saw this DIY wreath on my FB feed and I had to immediately share it with you all. Patti from hearthandvine.com really hit a home run with this one!
This natural dried fruit wreath is easy to make using homemade dried fruit slices and some faux greenery. A great addition to your fall, Christmas, or winter decor.
How to Make a Fragrant Natural Dried Fruit Wreath