DIY Fold Up Workbench For The Garage Or Workshop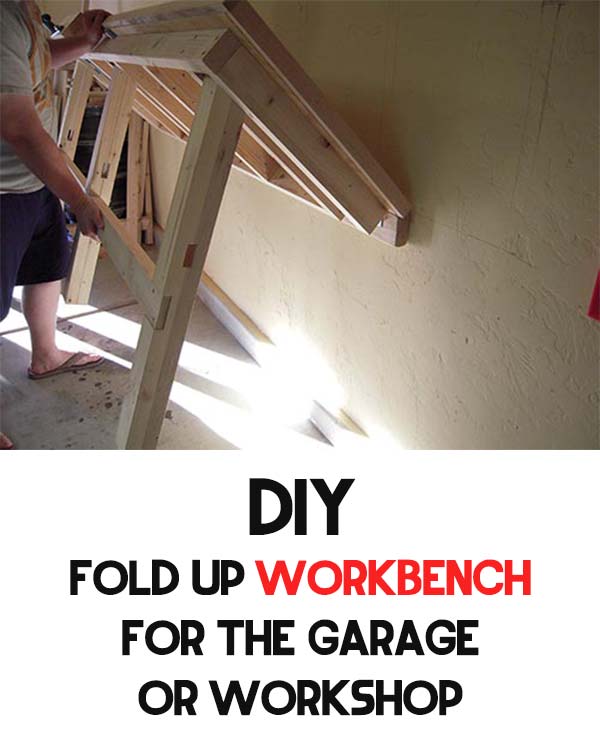 A folding workbench is a perfect way to save garage space, but it's also strong enough for your heavy-duty projects. In a matter of seconds, you can convert this DIY folding workbench from the down position to a functional, heavy-duty workbench.
I need a few of these made, one for my basement craft area and one for the hubby in the garage. I went over the plans and they look very simple to make. I would even go as far to say you could use reclaimed wood too. Making this whole project very cheap if not free to make.
How To Build A Fold Up Workbench For The Garage Or Workshop