How To Turn an Inexpensive Carport Into an Amazing Barn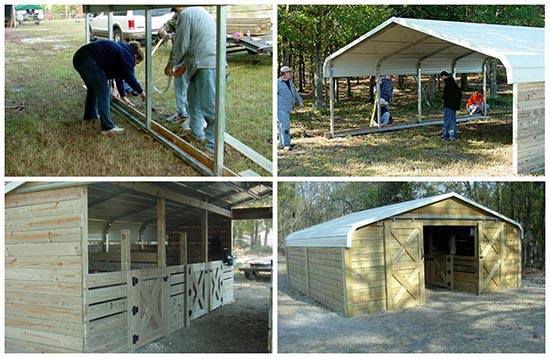 What do you do if you need more storage space and don't have a a lot of cash? well a good way is to re-purpose something into something more useful. If you have more horses than cars, this is the perfect project for you. Starting with a simple Cover All carport, you can transform this former Chevy shelter into a functional barn for your horses.
Carports are sturdy, inexpensive, and built to last for years, they are perfect for budget conversions. Best of all, since the basic structure is already there, they cut down significantly on build time.
Turn an Inexpensive Carport Into an Amazing Barn