How To Get Extra Storage By Using The Space In between Your Studs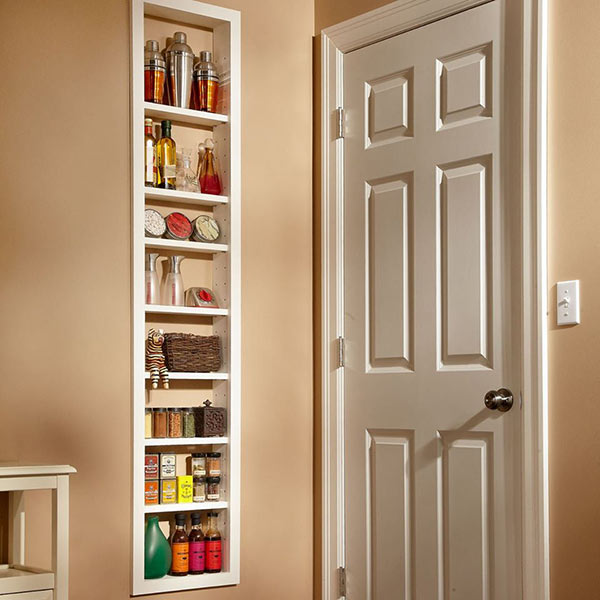 Space is a problem in any sized house, even the biggest houses lack the layout for great storage.I personally think that using the space in between the studs of your house is a genius way to gain a lot more room to de-clutter your home.
Using the space in between your studs is super easy to achieve too. You don't need a lot of materials and you can have one or two done in a day. Use this added space for your bathroom, kitchen, hallway and you cold even make mini closets using this method too. If you don't need storage, this could be used to get set in shelves.
How To Get Extra Storage By Using The Space In between Your Studs