15 Awesome Repurposed Wire Spool Ideas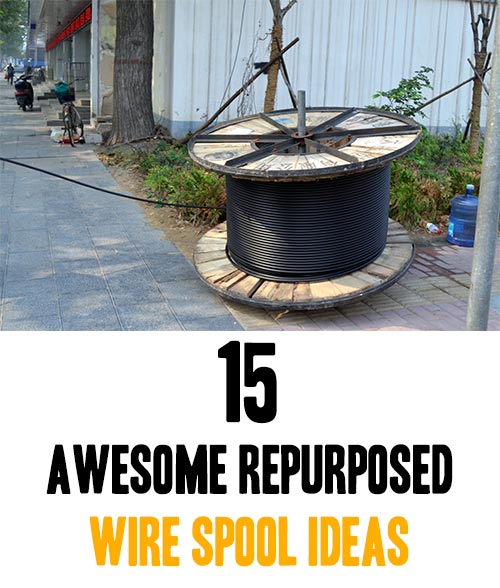 I think I need to go into therapy because I am addicted to repurposing things, I am sure my hubby is sick of me asking him to help me. Just last week I repurposed an empty wire spool into an outside coffe kind of table. It's beautiful.
There are so many things you can do to repurpose an old and used wire spool. A lot of them are not treated at all so if they are going to be outside, be sure to coat them with paint or oil. Otherwise they will just rot quickly. Check out these amazing 15 projects.
15 Repurposed Wire Spool Ideas