DIY Flannel Scrap Reusable Hand Warmers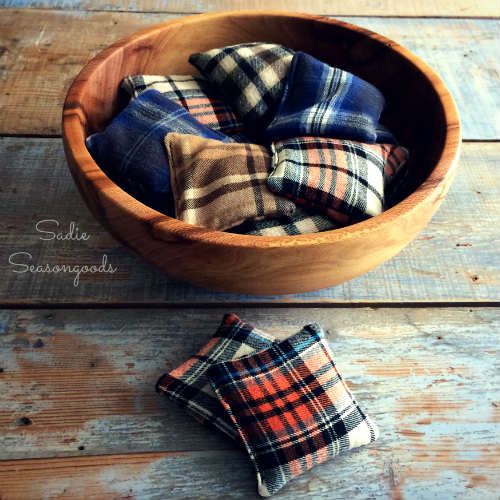 I have loved hand warmers ever since I was in marching band in high school. I remember chilly October early morning practices practically freezing my fingers off because I couldn't wear gloves as a clarinet player. Once practice was over I'd pop back into school and use some hand warmers to bring my frozen fingers back to life.
Now that I'm no longer a teenage band geek, I still love hand warmers. They're so useful at cool fall football games and after scraping the winter's snow off the car or shoveling it off the sidewalk. And I especially love these flannel scrap hand warmers because they are nice and soft, are inexpensive to make, and earth friendly. So what are you waiting for? Check out this tutorial and make some of the fantastic hand warmers for you and your family, I promise you'll love them.
Flannel Scrap Reusable Hand Warmers