How To Make Handprint Lilies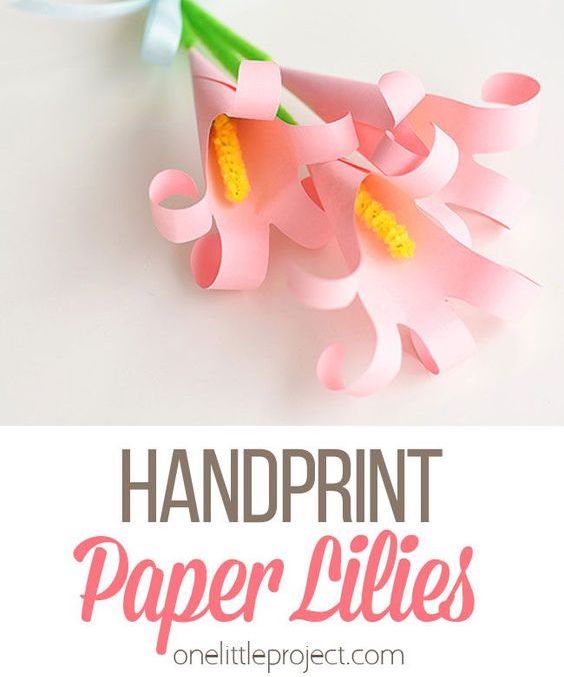 With Spring here and the temps warming up, I thought that spending a few hours with my kids making paper flowers would be a great way to kill some time on a rainy saturday afternoon.
They turned out fantastic and were super easy to make. My kids made cards with theirs and to be honest, looked pro… not even kidding. Check out how to make these beautiful paper lilies.