10 DIY Kitchen Cabinet & Drawer Organizers You Can Build Yourself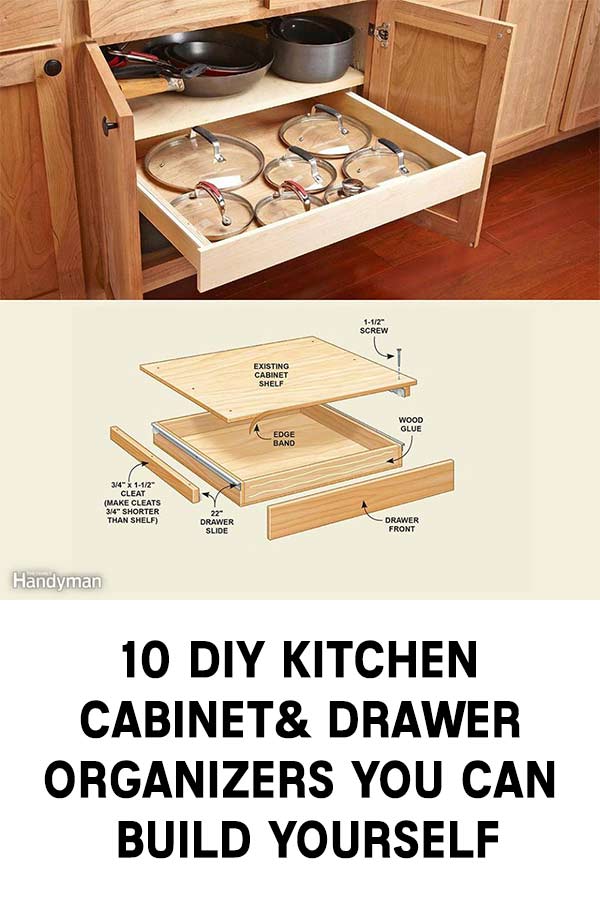 Kitchen Organization can be tricky. There are so many things that we need in our kitchens that are bulky and take up a lot of space.
These 10 DIY tips can help you utilize the space in your kitchen to organize your space better. Everything will have its very own space by following these tips and tricks.
10 DIY Kitchen Cabinet & Drawer Organizers You Can Build Yourself