How To Make Awesome Concrete Mushrooms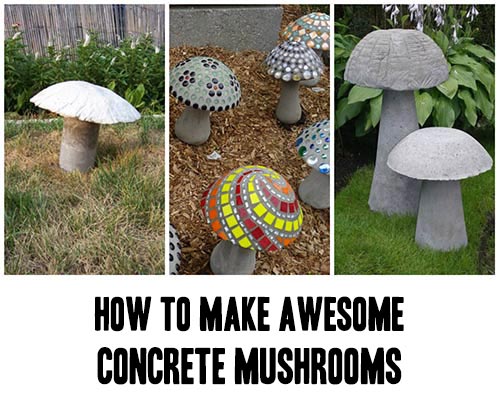 Like yard decor that's a little different? How about making yourself some concrete mushrooms? They're inexpensive and easy! I'm gonna make some and let the kids paint and place them.
This easy garden project is cheap, fun and best of all, your kids can get involved too. I love it when I can get the kids involved in DIY, it teaches them valuable skills and makes them respect and understand the outside world more.
Check out the tutorial and let us know if you end up making some, even send us in your pics if you like.
How To Make Awesome Concrete Mushrooms