Garage Storage: How To Make Space-Saving Sliding Shelves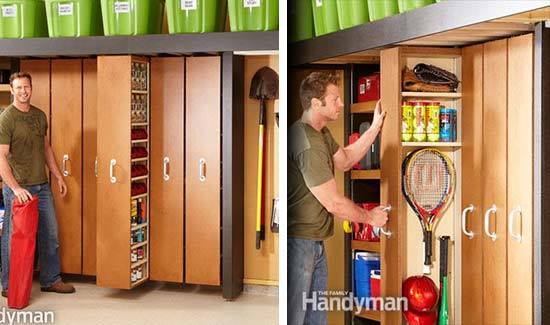 Having storage in a garage is hard to achieve, once you have a car or two in there you normally have no real room for storing your stuff. Rollout shelves and sliding bypass units can make more efficient use of the sidewalls of your garage.
My husband and I have a one car garage and for that I am thankful because we get some bad hail here in Nebraska, but all we can literally fit in there is a mower and a gas can. Thank god I found the article in the link below because we are going to be building the storage this weekend. I am so excited.
For one sliding unit you can look at spending about $75. I think that is pretty reasonable. If you want to get creative and build the storage out of old pallets then the project could be cheaper.
DIY Space-Saving Garage Storage