How To Grow A Lot Of Sweet Potatoes In Buckets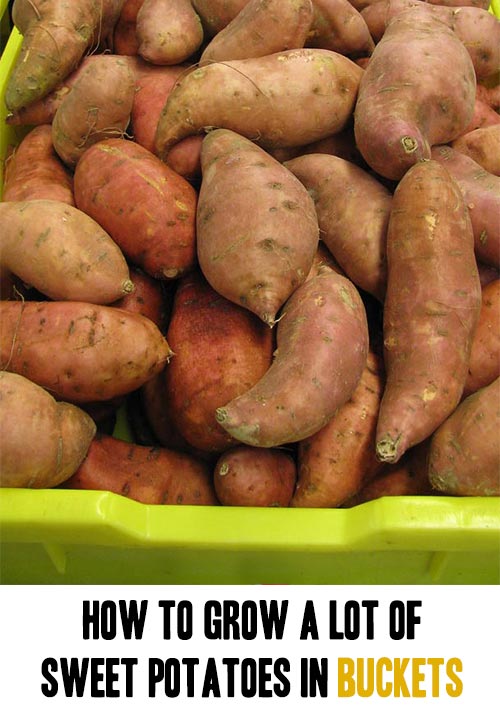 I love sweet potatoes, I have been eating them over regular potatoes for about 2 years, A 100 g serving of white potato contains 9.6 mg of vitamin C, 28 mcg of folate and 1 IU of vitamin A, while sweet potato has 20 mg of vitamin C, 6 mcg of folate and 19,218 IU of vitamin A. The sweet potato is higher in vitamin C and significantly higher in vitamin A. One serving of sweet potato provides 384 percent of your daily value for vitamin A. Vitamin A supports growth and development, eye health and the immune system.
I also just prefer the sweet potatoes taste. If you are interested in seeing how to grow bucket loads of them check out the tutorial. I think once you start this you will never run out of sweet potatoes again! Saving you a small fortune over the years.
How To Grow A Lot Of Sweet Potatoes In Buckets