Plant a Garden for Imaginative Play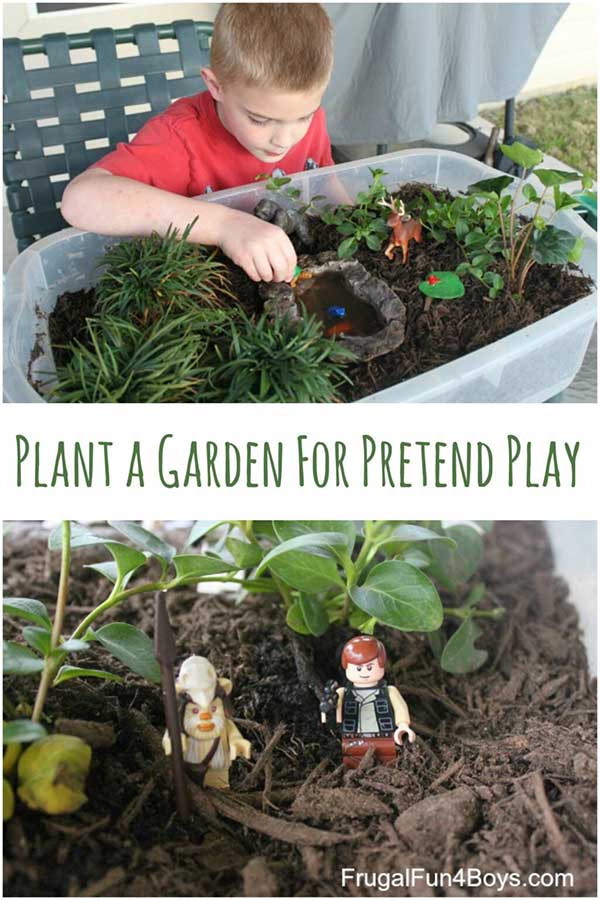 We spent hours playing with this little garden! It's the perfect pretend play area for little animals, LEGO guys, and more.
Check out this cool garden play time tutorial for your kids. Cheap and can teach them valuable lessons about gardening and how to keep plants alive too!
Plant a Garden for Imaginative Play