How to Make Giant Bubbles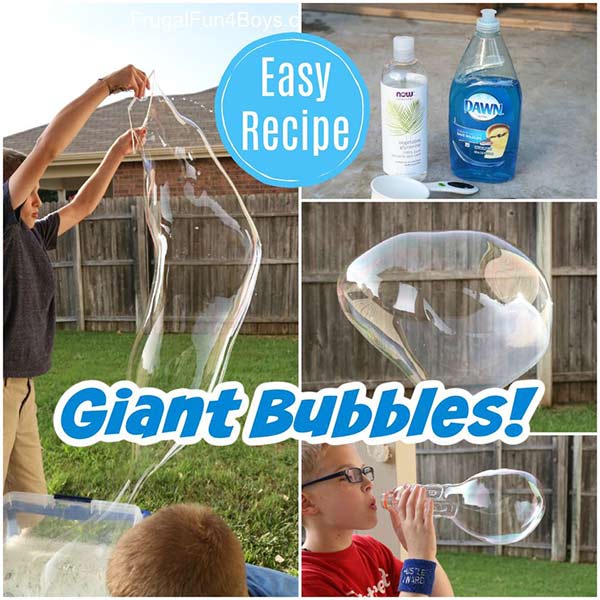 I LOVE THIS! MY KIDS LOVE THIS! With the warmer weather heading our way, I thought I would check out some fun outdoor things that my kids would enjoy and found this "how to make giant bubbles" tutorial I am sharing with you all today!
Super easy to do and will keep the kids…and you… busy for hours! Check out the tutorial and be sure to let me know if you make a batch and how big of a bubble you managed to get!