How To Make A Cardboard Hot Wheels Parking Garage With Ramps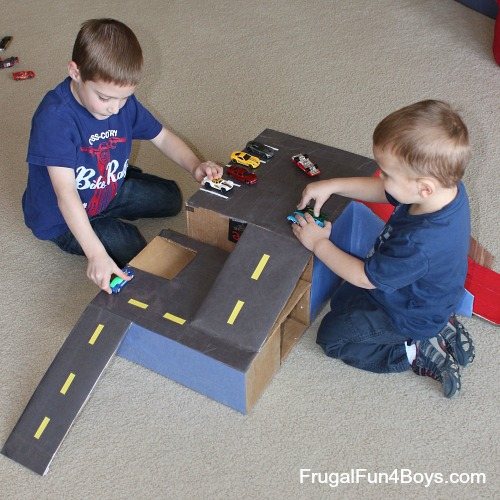 If you have kids that like to play with toy cars, this frugal DIY project will have your kids smiling ear to ear and busy for hours.
All you need are basic supplies and a cardboard box. Check out the tutorial and let me know if you decide to give this project a go.
How To Make A Cardboard Hot Wheels Parking Garage With Ramps