How To Make A Modern 2×4 Bench – DIY Tutorial & Plans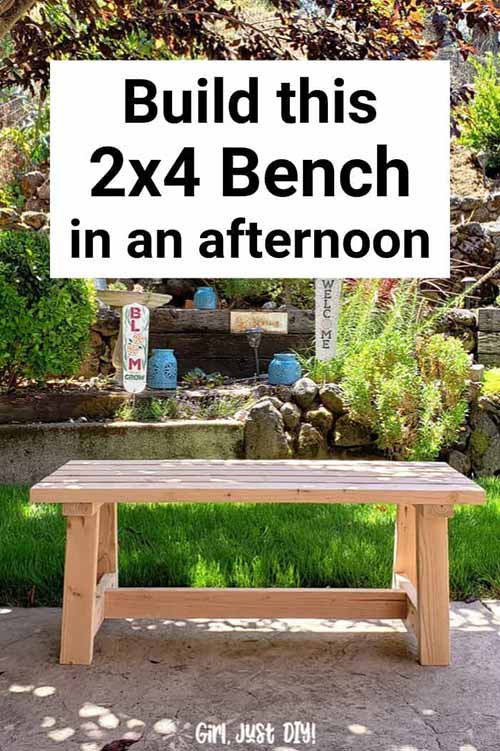 This is our first project shared from girljustdiy.com. Thank you so much for allowing us to share this wonderful DIY project.
I don't think you can ever have enough benches… thats my opinion on it anyway! This is a super simple DIY tutorial which will give you a cheap and modern looking bench in one afternoon.
How To Make A Modern 2×4 Bench