How to Make Adorable Wood Slice Owl Ornaments and an Owl Tree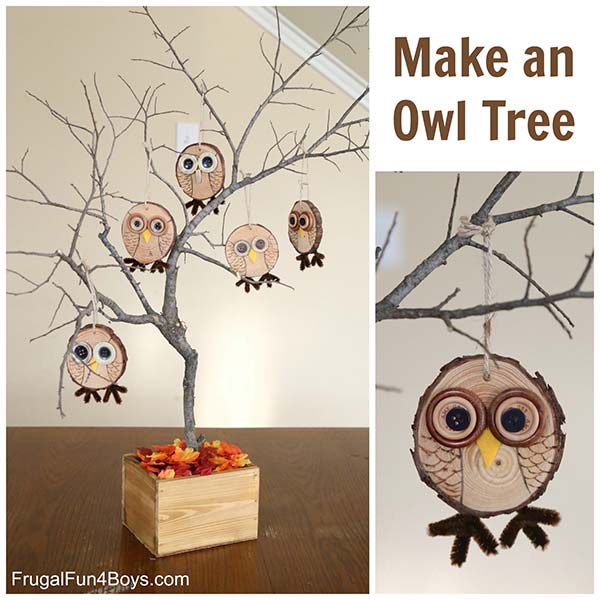 This is a cool craft that the whole family can involved in. BUT, if the kids don't feel up for this one, this would be a perfect parent craft for a decoration.
Check out how to make a sturdy owl tree and please send your finished pics over to us, we really do like seeing them.
How to Make Adorable Wood Slice Owl Ornaments and an Owl Tree