DIY Drying Rack For Laundry Room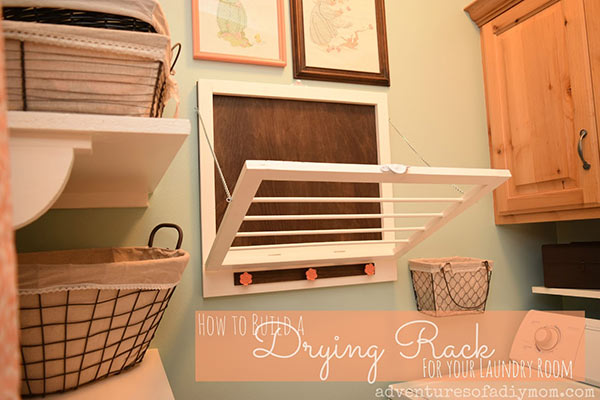 This is our first project shared from adventuresofadiymom.com. Thank you so much for allowing us to share this wonderful DIY project.
This is a great idea of you don't have a lot of floor space but have plenty of wall space. Also if you can't store clothes horses this is also a great idea!
I think I will give this a try… if you decide to make one send me your pictures, I would love to see them.
DIY Drying Rack For Laundry Room