How To Sew Sock Owls – FREE PATTERN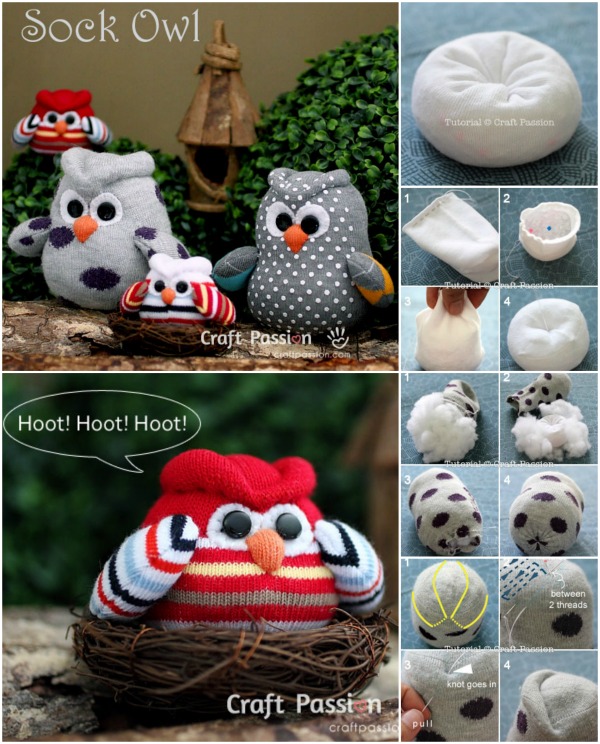 These have to be the cutest owls I have ever seen. Best of all they can be made at home using old socks :). I have a draw full of old socks that need to be repurposed into these little beauties. They can be made for friends as gifts or maybe start your own little etsy shop and make a little money.
I personally haven't made any (yet) so I am not sure if they are actually that easy to make but looking at the instructions they seem very simple. Even if you are a novice at sewing these could be a great starting project to get you in the mojo for a bigger project.