How To Turn Old Drawers Into Porch Planters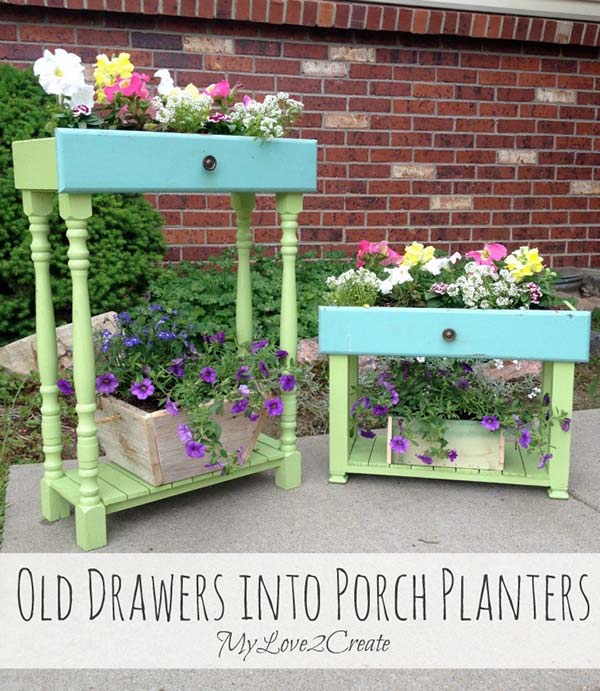 How cute are these planters? I think I will have a go at this DIY project and make some for my porch this spring.
What a fun project to concentrate on this Spring. Dress up your front porch with these cute porch planters and make your entryway inviting and full of life.
How To Turn Old Drawers Into Porch Planters