How to Paint Kitchen Cabinets the Right Way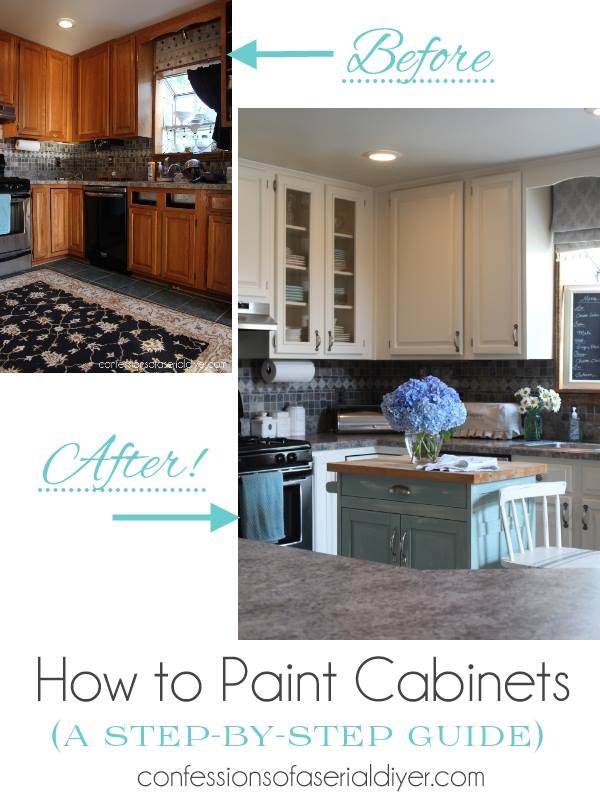 I've seen lots of tutorials out there on how to paint kitchen cabinets, and I'm sure you have too. But have you ever wondered which tutorials were worth the time, effort, and money spent in regard to yielding beautiful results?
You don't have to wonder about that with this one, because this thorough tutorial will show you step by step how to properly paint your kitchen cabinets.
How to Paint Kitchen Cabinets the Right Way