How to Build a Lego Foosball Game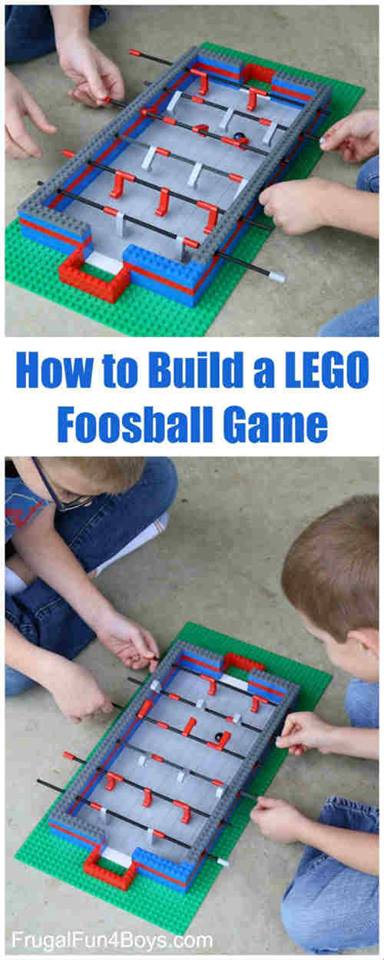 Sarah over at Frugal Fun For Boys and Girls always has such fun kid-inspired DIY projects, and this tabletop Lego foosball table is the latest favorite at my house. This table works just like a real foosball game with the added bonus of having the kids build it themselves. That's a lot of playtime, creativity, and imagination right there!
If you have many Legos at home you probably already have most of what you need to build this foosball game. However, it is extremely important that you have some Technic pieces. If you don't have those, Sarah has included a link in the tutorial to help you find some to buy. Have fun building and playing!
How to Build a Lego Foosball Game