How to Set Fence Posts That Won't Rot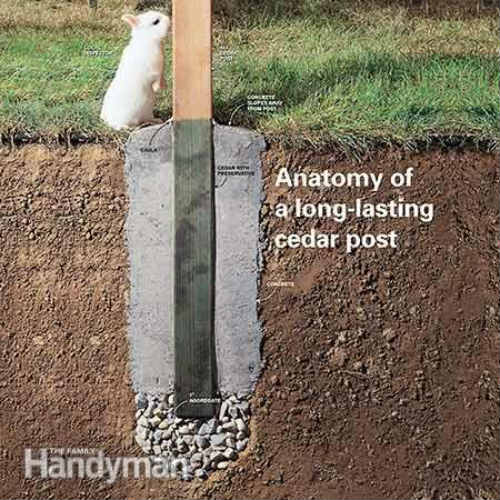 Have you had fence posts rot at the bottom? I know I have. In fact, I have 3 that need changing out. I am so thankful I found this tutorial from the family handyman.
Here's how to install new ones—and avoid the problems that made your old posts rot. If you decide to set your posts this way be sure to let us know.
How to Set Fence Posts That Won't Rot