How To Make A Recycled Milk Jug Owl To Keep Birds Away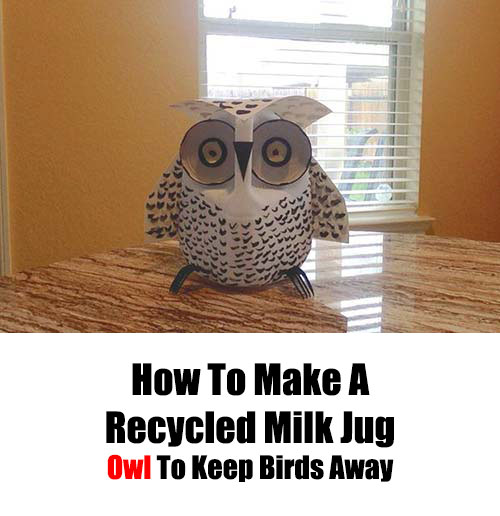 If you have trouble with birds in your garden then this recycled trash owl project could help you to no end. It's free, works well and will last a couple of years without fading.
This recycled owl project is a cute project even if you don't need to keep the birds away. Kids would love to help you make this too, they could even make their own. Check out how to make one or a few and let me know if you do. We love to hear about our readers creating the projects we share.
How To Make A Recycled Milk Jug Owl To Keep Birds Away