Super Easy and Cute Towel Easter Bunny Basket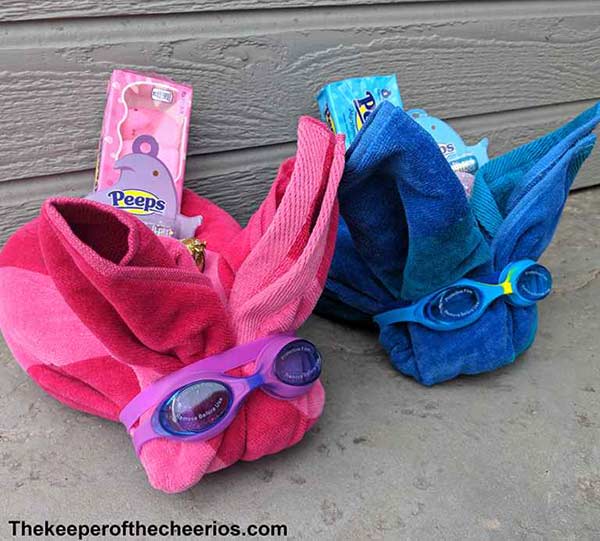 Easter will be here before you know it. That usually means frantickly looking around the shops to buy a new easter basket.
What if I told you I found a great tutorial on thekeeperofthecheerios.com on how to make your own basket from a towel, saving you money and keeping your kids involved making it.
Super Easy and Cute Towel Easter Bunny Basket