Watermelon Fine Motor Activities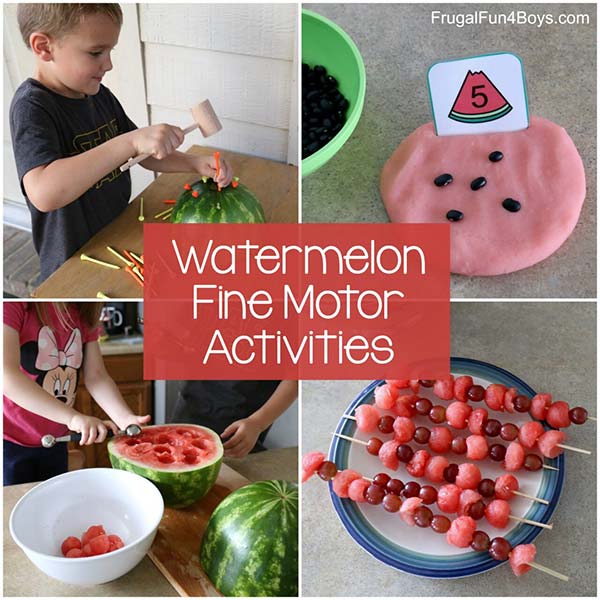 Have you ever tried WATERMELON HAMMERING? It's a must-try for preschoolers – they will absolutely love it. They'll also love making melon balls, and they'll be strengthening important muscles at the same time.
I love this activity and now watermelons are everywhere I will buy a few extra for my kids and try these fine motor activities out. Thanks Sarah for coming up with these cool projects that ARE keeping my kids buy!
Watermelon Fine Motor Activities