How to Build A Kids Workbench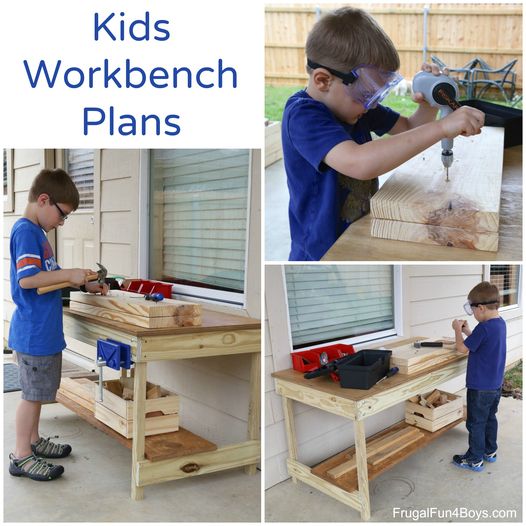 Move over plastic workbenches!  This workbench is perfect for kids, but it's not merely a toy.  It's a fully functional workbench with real tools – all on a kid-sized scale.
My husband is making this today! My kids are going to love this! I will post pics when it's built back over on our FB page. Check out the tutorial and let me know if you decide to make this too!