Pony Beads Place Value Activity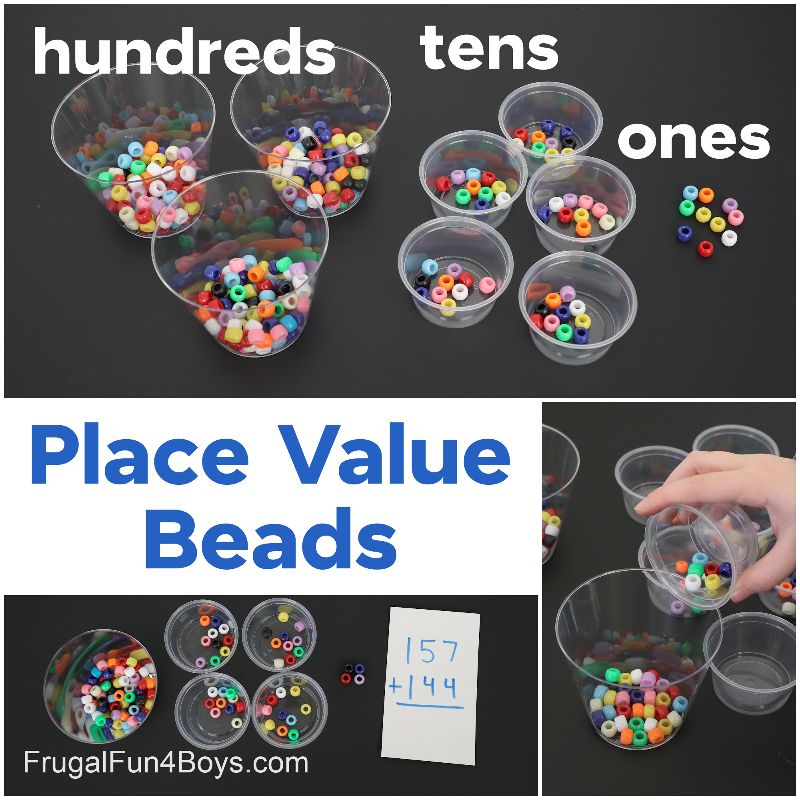 Show hundreds, tens, and ones with BEADS! This is so simple and so hands-on. You can use these for all kinds of math activities!
Using beads to represent hundreds, tens, and ones is a great way to teach children about place value in a hands-on, visual way. With this method, children can physically manipulate the beads to see how numbers are composed of different place values.
For example, to represent the number 372, you could use three hundred beads, seven ten beads, and two one beads. Children can see that 372 is made up of 3 hundreds, 7 tens, and 2 ones, and they can physically move the beads around to add or subtract from the number.
Pony Beads Place Value Activity