Coin Counting Activities for Kids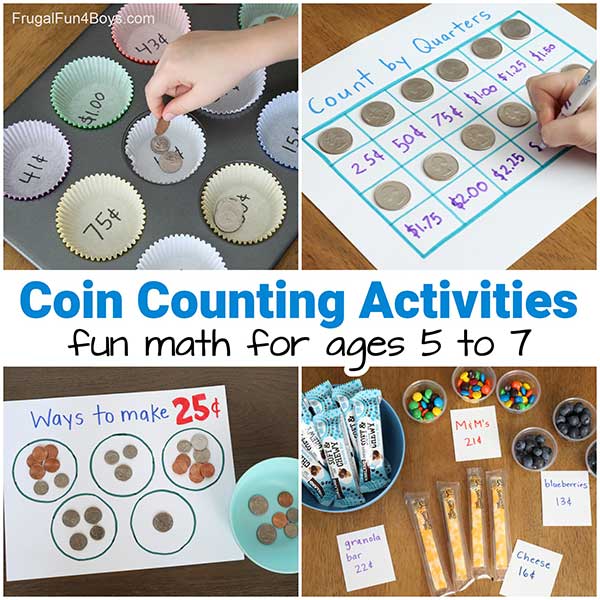 These hands-on activities are perfect for kindergarten and first grade! My son loves counting money, after a few days doing these activities I would say he is now more proficient at counting money.
Check out these wonderful coin counting activities and let me know if your kids like them as much as mine did.
Coin Counting Activities for Kids