How To Build A Triple Bunk Bed. Free Plans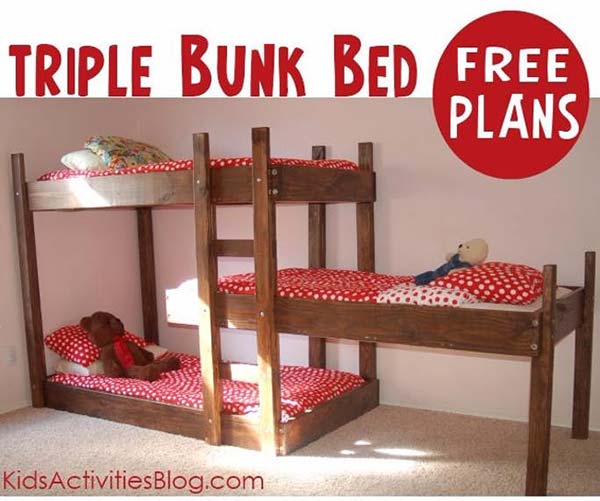 For those of you who grew up sharing a room with your brothers and sisters you know that space is at a premium. You might even have experienced battles over "space". Figuring out the right set up in a shared bedroom is very important. In most cases buying pre-fabricated beds is not the best solution.
If you are struggling for space in one of bedroom then this is a great Triple Bunk Beds plan for you 3 bed in the space of 1 1/2 that a normal bed would take up. This is also good when your children have sleepovers a lot and they never have anywhere to sleep.
Free Plans for Triple Bunk Beds