How to Build LEGO Safes with Lock & Key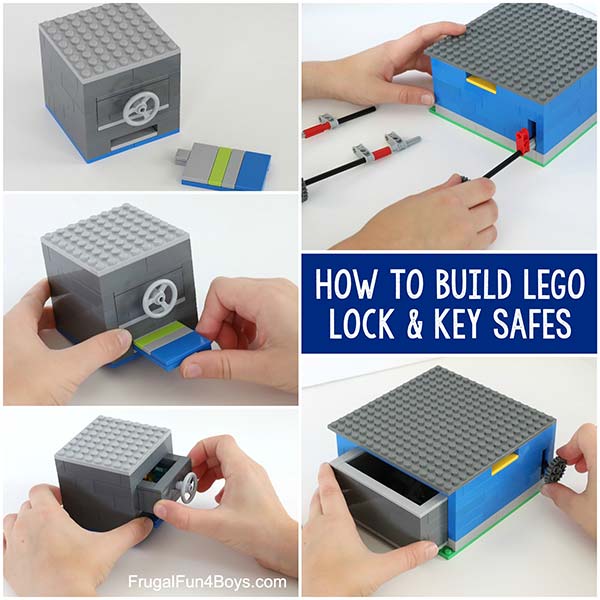 Build your own LEGO SAFE! With a working lock and key! This post has two ways to build a safe with a key that really unlocks it.
This is a truly cool lego craft for your kids. My boys did a few of these and they are itching to find new ones. Check it out!
How to Build LEGO Safes with Lock & Key