5 DIY Under-The-Stairs Storage Ideas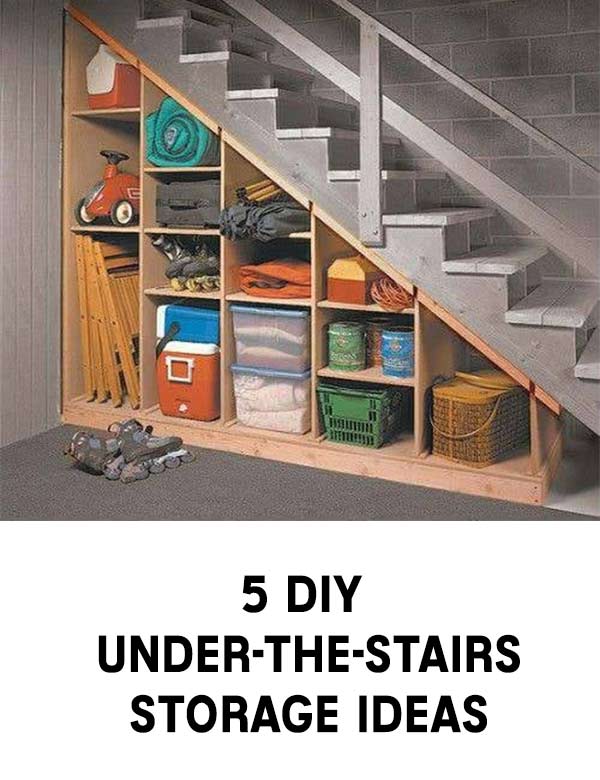 A lot of people in the US have little or no spare space to store things. Even the biggest houses can have no storage space. Today I will show you 5 under-the-stairs storage solutions that can add a lot of space to your house for cheap.
No house extension needed and no expensive monthly storage rental fees. None of these projects look overly difficult so if you have a DIY mindset, you can have more storage in your home before you know it.
If you're using the basement as a playroom or for some other purpose you can use the space under the stairs for other things. You can put a playhouse, a small bar or even a small kitchen there.
5 Basement Under Stairs Storage Ideas