How to Fold and Cut Gingerbread Men Snowflakes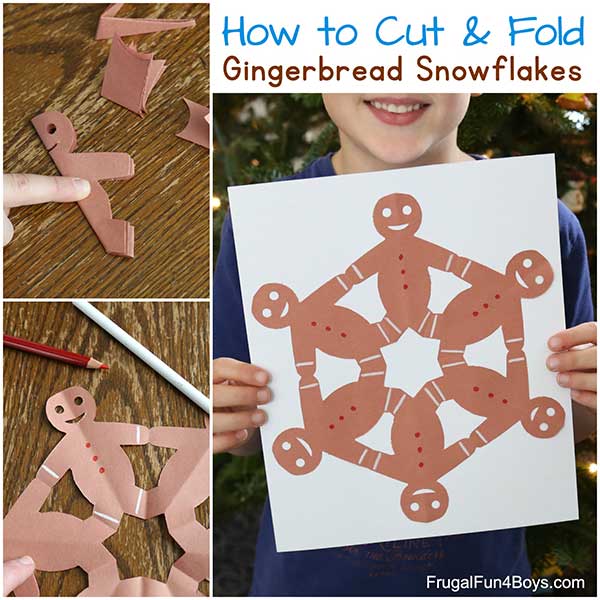 Grab some brown construction paper and learn how to fold and cut GINGERBREAD MEN SNOWFLAKES! So cute!
My kids LOVED making some of these cute gingerbread men snowflakes. Check out how to make them and send us your photos if you do! We would love to see how they turned out!
How to Fold and Cut Gingerbread Men Snowflakes