Word Family Cups Phonics Activity for Kids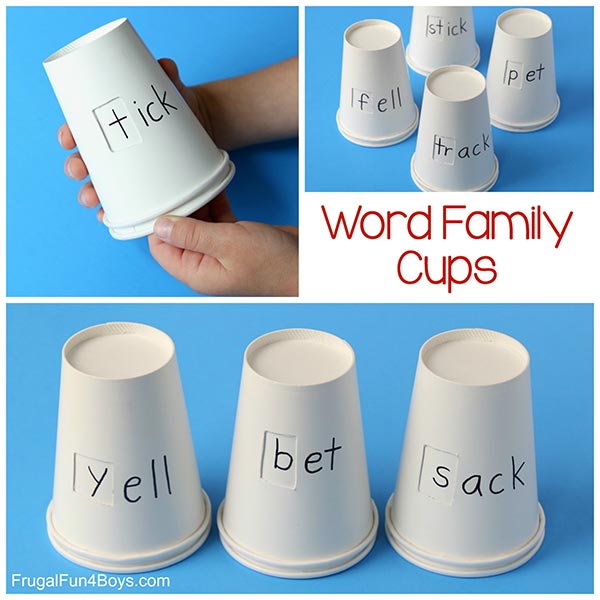 My daughter recently made these and my grandbabies are loving them! This is a great hands-on activity for beginning readers.
You don't have to spend a fortune on paper cups either, you can find plain white cups at Walmart in the party aisle. Check out how to make these cups.
Word Family Cups Phonics Activity for Kids