How to Make Easy Straw Rockets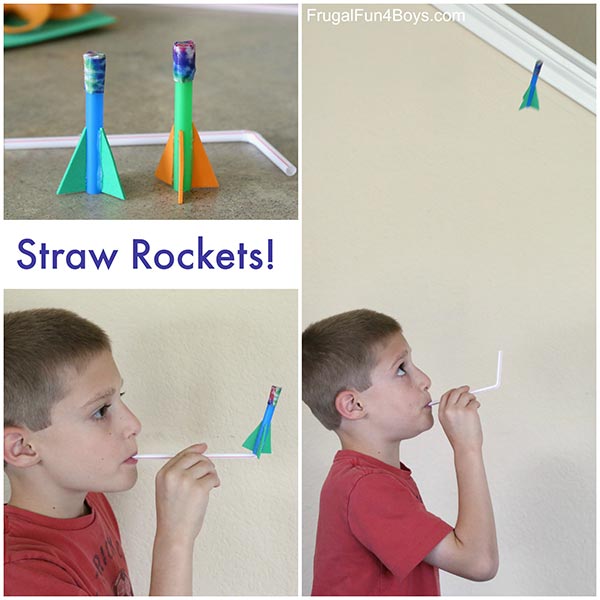 I can't get enough of this website. It is crammed full of creative and fun things for kids to do.
My older son LOVES rockets and would love to make these mini rockets. I will show him this when he gets back from his nans. I am excited to try this for myself too. FUN!
How to Make Easy Straw Rockets