The BEST Way To Clean A Burnt Pot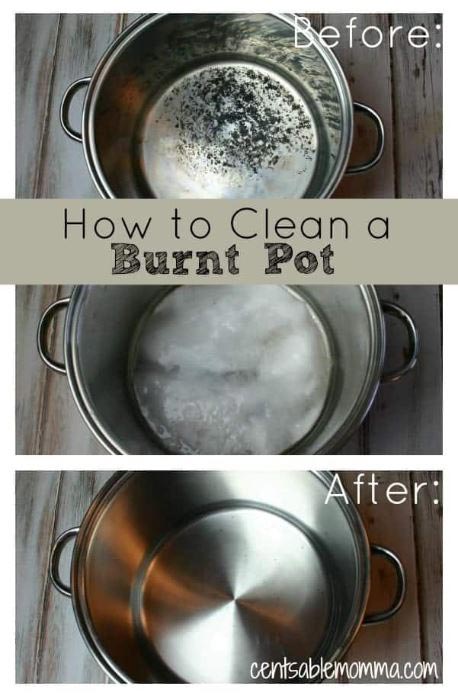 This is our first project shared from centsablemomma.com. Thank you so much for allowing us to share this wonderful cleaning project.
I have had burnt pots for years. I tried my hardest to clean them as soon as I burn them but have never had good luck. That is until I saw the post I am sharing with you all today!
The BEST Way To Clean A Burnt Pot