Marbles and Play Dough STEM Challenge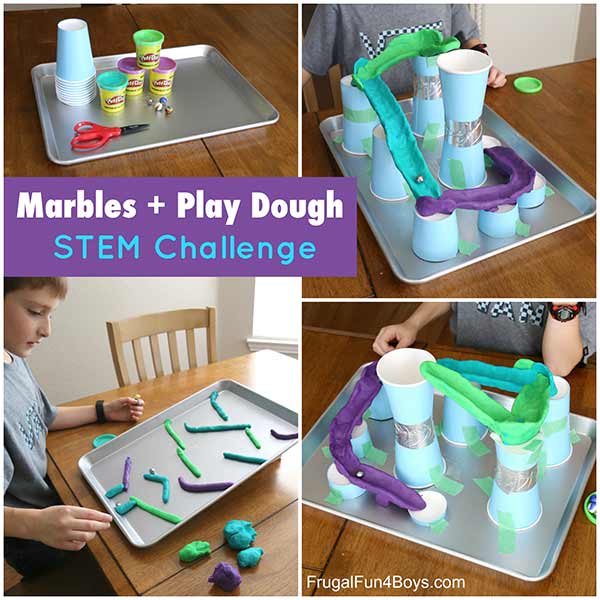 Make a marble run… with play dough! This is such a fun STEM challenge.
My kids did this this past weekend and they said they loved doing it and would like to do it again. If my kids stay interested for more than 5 minutes it a miracle so this is tried and tested by my kids so it must be good!
Marbles and Play Dough STEM Challenge