LARGE BATCH, LOW-SUGAR STRAWBERRY JAM RECIPE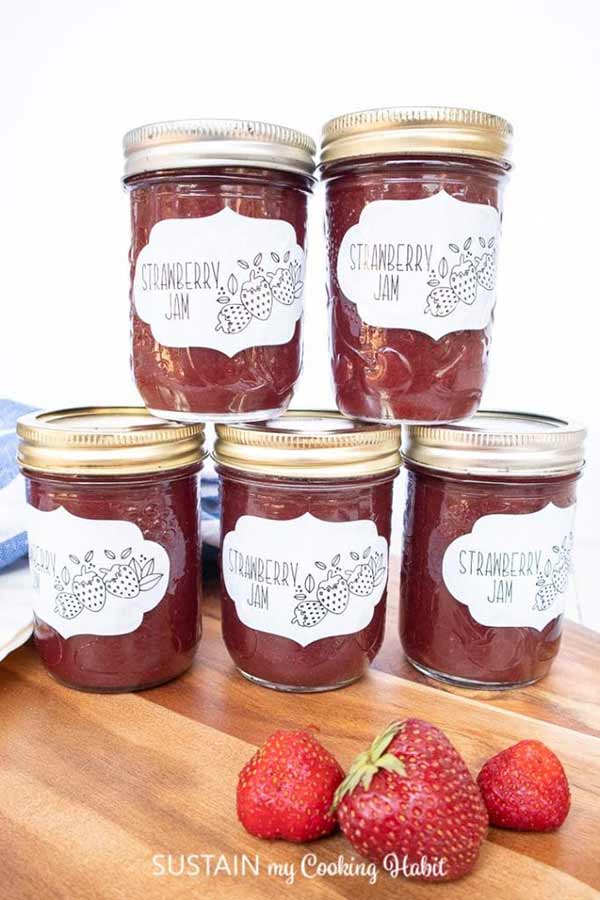 This is our first project shared from sustainmycookinghabit.com. Thank you so much for allowing us to share this wonderful Jam Recipe.
I am a BIG fan of making my own jams. I haven't done it in many years but because of what is going on right now I wanted to make a BIG batch of jam using my own strawberries. I found a great recipe which uses WAY less sugar than other recipes and still taste amazing!
Large Batch, Low Sugar Jam Recipe