Don't Melt The ICE Kids Science Experiment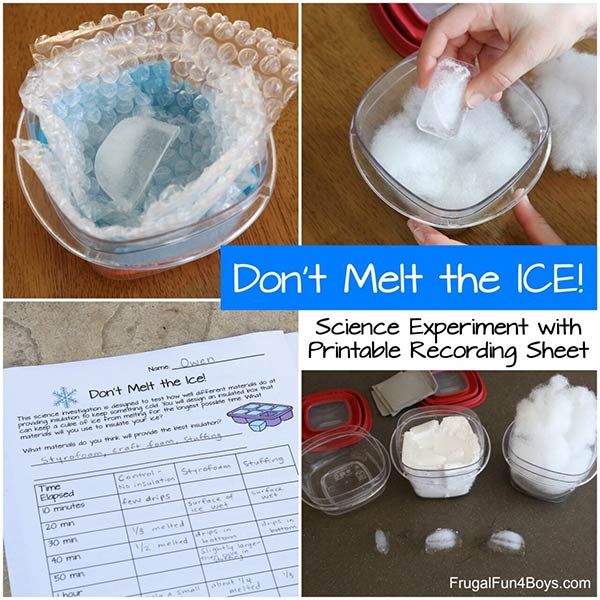 I love how Sarah from frugalfunforboys comes up with these amazing kids science experiments. I wouldn't have ever thought af trying this with my kids.
Here's a fun WINTER SCIENCE EXPERIMENT! Challenge kids to design a container that will keep ice frozen for the longest amount of time. Comes with a FREE printable too. Check out the experiment and let me know if your kids try this!
Don't Melt The ICE Kids Science Experiment